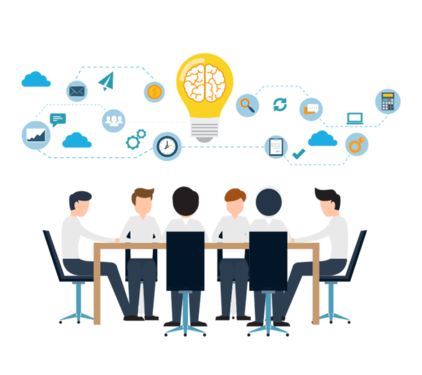 About Us
Kimberlite Softwares Pvt. Ltd. is a fast-growing software development company, which combines strategic thinking and emerging technologies to provide innovative solutions. We deliver high quality work through our focus on bidirectional communication, responsive customer service, client education, accurate project management, product quality and an ethical approach to business.
OurServices Kimberlite Softwares Pvt. Ltd. is developed to make the most of cross-business synergies and raise the innovation standards across all lines of business. With the latest technology tools, we empower you to drive your business through
Custom Software Development
We design software applications to precisely address your business needs.
Custom Enterprise Resource Planning
Our Enterprise Resource Planning (ERP) Software software helps you manage your business better and automate many back office functions.
Enterprise and Web Portal Development
We deliver B2B and B2C web portal development services to enhance your business efficiency.
Digital Marketing
i) Search Engine Marketing
ii) Social Media Marketing
E-water
Projection Software for Reverse Osmosis (RO) Plants
Mobile Application Development
We create software applications for mobile devices that run on network connections with remote computing resources.
Customer Relationship Management
Our Customer Relationship Management (CRM) software helps you to streamline processes, stay connected with customers and improve profitability.
Artificial Intelligence
Our AI, ML and deep learning services helps to take smart decisions and serve your customers intelligently.
Blockchain
We empower businesses to digitalize their transaction workflow through a secure, robust and decentralized network.
Data Science
We offer end to end data science service that augments your business by giving insights of your scattered data.
OurProducts Kimberlite Softwares builds and runs powerful products like Worldofchemicals.com – a B2B portal and Xobber – CRM and ERP software, which simplify businesses
World Of Chemicals is a powerful chemical driven B2B platform connecting manufacturers, suppliers, trader and buyers. Sellers and buyers can connect with each other globally and identify the right customer base. With distinct segments for Chemicals, Academic, Services and Media, the portal creates a globally networked, well connected - one world synergy for the chemical industry.It aims to be a 'One Stop Solution,' for the chemical fraternity
Visit

Xobber is a CRM and ERP software that gives flawless access to your business information & insights. It also helps you to reduce investments while delivering benefits in terms of manpower, cost, profitability and process. We provides a web based application which is accessible from anywhere at any time.Xobber is developed smartly for smart business people. • Presentation of Data with Performance Meter • Keep A Record of Lead Generation Sources
Visit